How Many DUIs Until I Have To Get a Breathalyzer in My Car?
Many California drivers are now required to drive with a burdensome IID as part of their vehicle. An IID, or ignition interlock device is the equivalent of your vehicle having a private breathalyzer. Designed to be a deterrent for drunk driving, someone with only one DUI conviction may be mandated to use a breathalyzer in their car.
What is an IID Breathalyzer?
Roughly the size of a cell phone, an IID is an electronic device that is able to read the amount of alcohol in your system the same way that a police officer's handheld breathalyzer does. Since it is attached to the ignition of your vehicle, it will prevent you from driving if it reads that you have been drinking. In addition, it will ask you periodically to blow into it as you drive. If you don't oblige, the court will be notified.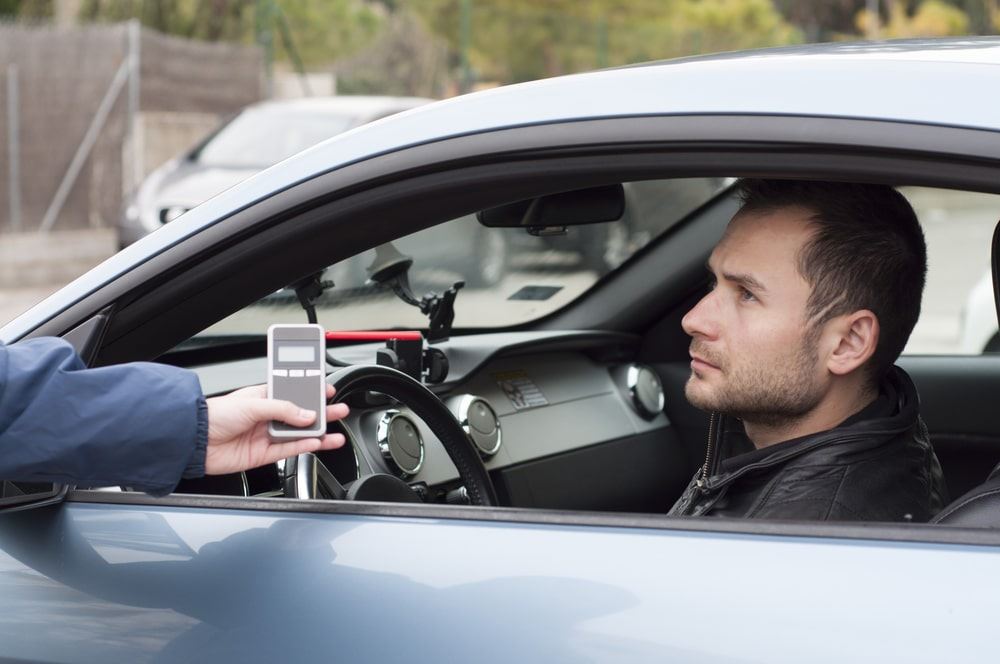 When Will the Court Require a Breathalyzer?
In California, the judge has sole discretion when it comes to handing out sentences for DUI offenses. They are permitted to make the requirement for an IID installation in any case involving a drunk driver.
For first-time offenders who have a blood alcohol count of .15% or higher this is a standard consequence for the offense. This form of punishment may also be given to a driver who refused a breathalyzer or a chemical blood test at the time of the arrest. A first DUI conviction may require an IID for 6 months to a year.
If you are caught driving on a suspended license after a conviction, the court can order that the device be installed on your vehicle once that suspension is lifted.
For repeat offenders the installation of the car breathalyzer is almost always going to be a condition of sentencing, even following periods of license suspension. For a second conviction, it is likely that you will be required to drive with an IID for up to two years while third-time convictions will have you driving with the IID for three years. Those who are convicted of four or more offenses may have the breathalyzer on their ignition for four years.
Of course, these driving restrictions are instated only after any jail time and license suspension periods have been completed. Drivers may also apply for restricted licenses which, if granted, can mean a longer period of time with the device.
A DUI conviction stays on the record for ten years making it conceivable that an individual who is convicted at 22 years old, and has a clean record for the subsequent nine years, will face second offense penalties if convicted of another DUI at the age of 31.
How Does it Work?
You will be required to blow into the device in order to start your car. If it reads that there is a presence of alcohol on your breath the car won't start and you will be allowed a few minutes before being asked to try again. Don't consider having someone blow into it for you. Not only is this a punishable illegal offense, but you are also going to be asked to provide breath samples as you drive. Since the device is designed not to reach the passenger or back seats, they will not be able to perform this for you continuously.
An IID is active every time you or anyone else wishes to drive your vehicle. Even the daily trip to work will require you to breathe into the device before starting the vehicle as well as various times throughout your trip. The only way to ensure that you are not subject to this type of restriction after an arrest for a drunk driving offense is to hire a competent attorney who may be able to help have the charge reduced or thrown out entirely.
How Do I Get an IID?
Although it is a court-ordered device, you will be required to have the IID installed into your car by a certified technician. The installation can cost upwards of $100. In addition, you may have to pay monthly fees. Depending on the location, the installation can take anywhere from an hour to all day and once it is installed all activity related to you and your car can be reported back to the court.
How Can I Help Avoid A Mandatory Vehicle Breathalyzer?
The stakes are high for DUI offenders in California, even for those facing the conviction for the first time. Having a qualified attorney by your side may be your only chance of escaping the heavy penalties associated with the offense. Having the breathalyzer installed directly onto your vehicle may not seem troublesome at first, but once you consider the cost and inconvenience of installation not to mention the embarrassment of having to drive with one you will think again.
Those who seek legal counsel will have the opportunity to have a legal professional better advise them of their situation. For some, this can result in a plea bargain or other situation that could help avoid certain penalties.
Those who were arrested for their drunk driving offense in Southern California, specifically Los Angeles County, Orange County, San Diego County, or Riverside, can call (844) 285-9559 to obtain a free confidential consultation from a skilled DUI lawyer with no obligation to retain their services.
Expect the Best
Why We're the Right Choice
Over 45 years of Collective Experience

Thousands of Cases Successfully Handled

Former Deputy District Attorney

Impressive Track Record of Results

Highly Respected by Peers and Clients

Free Initial Consultation
Quality Criminal Defense at the Next Level
Our hard work and dedication have created a reputation that precedes us, and you will need every advantage available when your freedom is on the line.
A Winning Record
Always Pursuing the Best Possible Result
DUI - 0.12% BAC Not Guilty

2nd DUI with Collision No Jail Time

Felony DUI Case Dismissed

DUI with a Collision No Jail Time

Felony DUI Prison Sentence Significantly Reduced