Orange County DUI Lawyer
Challenge Accusations of Drunk Driving in Orange County, Riverside, San Bernardino & Los Angeles
If you are facing charges for driving under the influence, you need legal help from an experienced Orange County DUI lawyer with success handling drunk driving cases. In California, prosecutors do not see these as minor offenses. They will work hard to prove guilt. If convicted, you may be ordered to serve time in jail, pay thousands of dollars in fines, lose your driver's license, and have to live with an embarrassing and hindering mark on your criminal record.
Regardless of your history, a conviction for DUI or DWI will negatively affect your life for years to come. We cannot stress the importance of taking these charges and your legal representation seriously. Obtaining a case evaluation from an experienced Orange County DUI attorney could be the difference between a case dismissal and severe penalties.
At the Law Offices of Randy Collins, we put our client's needs and wants first. Huge law firms with outrageous attorney fees and dozens of lawyers can lose sight of how important a DUI charge is to each of their clients. We take you and your concerns seriously, and you can count on our team to treat you and your family with respect.
Speak with our Orange County DUI lawyers during a free consultation by calling (844) 285-9559 today.
What You Need to Know About California DUI Laws
DUI offenses are prosecuted under Vehicle Code 23152, where the prosecution will need to prove that the offender had a blood alcohol level of 0.08% or more.
To determine the level of alcohol in your system, the arresting officer may ask you to participate in a blood or breath test.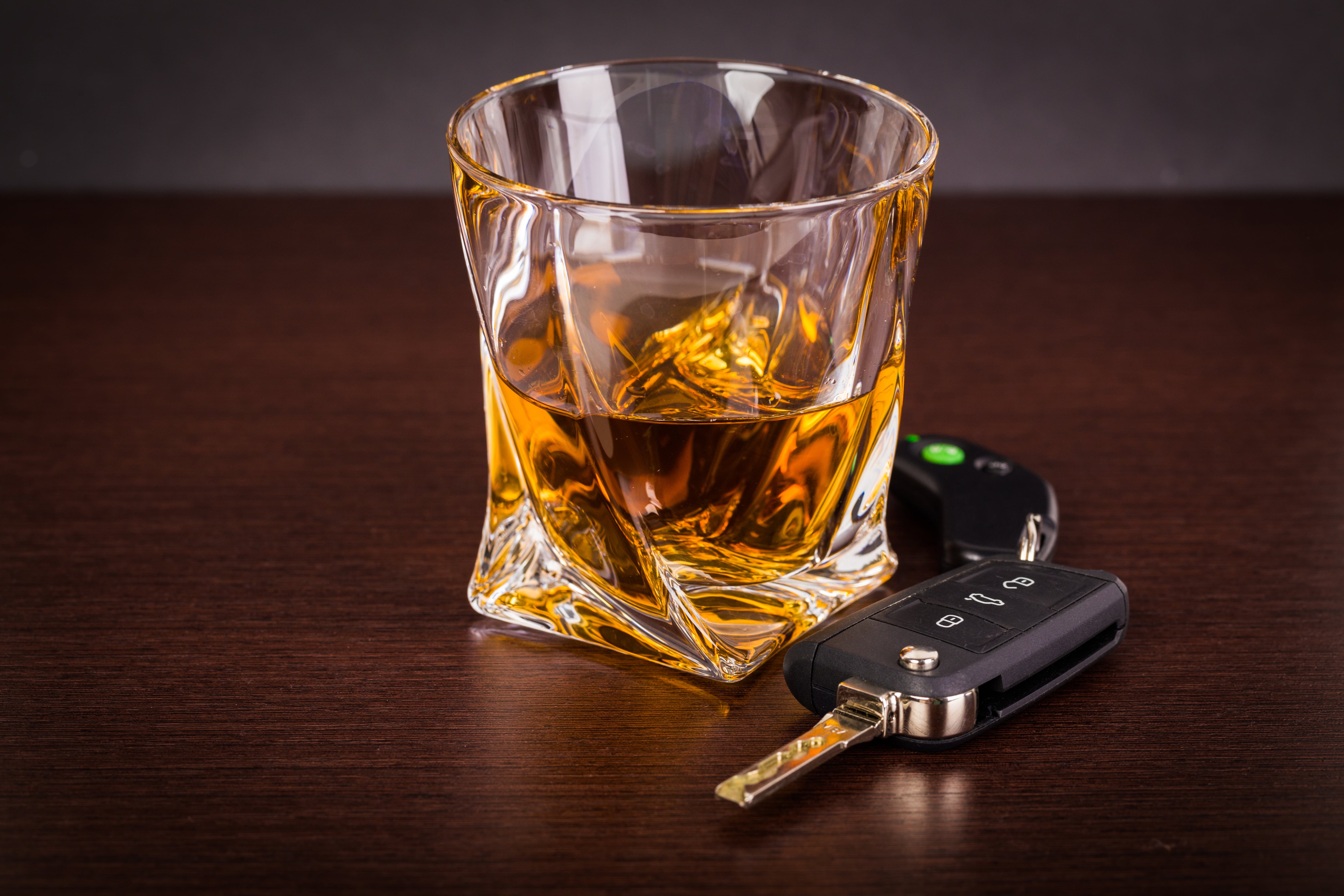 Chemical tests are not mandatory. However, if a defendant refuses to take this test the result is a mandatory suspension of their driver's license for one year.
Be sure to request samples of chemical tests if this is submitted. The attorneys will retest this to determine any loopholes for defense.
The driver's license will be confiscated. A subsequent DMV hearing is scheduled where offenders will learn about the status of their license. In the meantime, a temporary driver's license is issued until the court date.
There is a 10-day time frame required to attend a DMV hearing. In the event the driver does not appear or communicate with the DMV, the driver's license is then suspended within 30 days. Driving on a suspended license is a crime which is charged separately. If you need help, speak with our Orange County DUI attorneys.
Cases our Orange County DUI Lawyers Handle
California DUI Criminal and Administrative Penalties
There are two issues taking place when you become accused of driving under the influence. First is a criminal case, and the other is a DMV case. For both, you need a DUI lawyer to help you through the process. Going to court can be confusing for anyone that may not understand legal jargon; having an DUI attorney from Orange County in your corner is going to make the process easier and relatable.
A DUI arrest without injury or accidents involved will most likely result in misdemeanor charges under Vehicle Code 23152(a) and Vehicle Code 23152(b). If you have been convicted of DUI three times within ten years, you may face felony charges even if no one was injured.
A DUI case could take several months. This is when a Orange County criminal defense lawyer is needed. They can review your case and study all the facts to craft a defense. In some situations, they can seek a favorable result, such as having your case thrown out of court. In most DUI cases, you will not even have to appear in court because your attorney can go in your place.
Possible DUI Defenses in California
Too often, those arrested for driving under the influence assume that their case is not defend-able. This misconception has led countless people to plead guilty to a DUI offense for which there was very little evidence.
It's important to remember that even though you have been accused of a DUI, that does not mean you're guilty. DUI defenses can be mounted to challenge the State's allegations. We'll review your circumstances to determine the most effective legal option for you.
Potential defenses that can be mounted in a DUI case include:
Infirmity – some diseases such as diabetes can affect blood alcohol levels
Affirmative Defenses – which include being unaware of drunken driving due to threat by a third party or due to necessity in which there was a life-threatening situation
Inaccuracy – the testing equipment supplied invalid results
False Identity – someone switched licenses with another party in the vehicle
Corrupted Evidence – the chemical tests were tampered with
These are just a few of the many arguments that can be presented. Many defendants can take advantage of DUI plea bargains that help them avoid serious repercussions. In some situations, our Orange County DUI lawyers can perform the research needed to lower or avoid penalties altogether.
How Our Orange County DUI Attorneys Can Help
Our Orange County DUI attorneys can help by crafting a defense to work to keep your license and avoid further legal hassle. At the Law Offices of Randy Collins, we want to hear your side and guide you through your DUI case.
Our Orange County criminal defense lawyers can answer your questions and provide you with over 45 years of combined experience. We deliver unparalleled legal service and will work toward a favorable outcome in your case.
Contact the Law Offices of Randy Collins at (844) 285-9559 to get started with our DUI attorneys in Orange County, CA.
DUI FAQs
What is a DUI Charge in California?
DUI stands for driving under the influence. The exact charges levied after an incident depend on several factors. For instance, whether or not the driver has a previous conviction or the level of intoxication can be a mitigating factor. Another deciding factor can be whether or not the incident resulted in an injury or death.
What is really at risk if you get a DUI?
The consequences of a DUI in California are plentiful and it has become easier to qualify as over the legal limit in recent years. You are more than likely going to lose your license unless a DUI lawyer advocates for you to keep it within 10 days of your arrest.
California is a member of the interstate driver's license compact which allows reciprocal sharing between states. If you're license has been revoked as a result of a DUI in any state within the U.S., you can expect other states to know.
The blood alcohol levels that qualify a driver as operating a vehicle under the influence are: .08% for an adult, .04% for a commercial driver and .01% as an underage driver. If you refuse a test this is an additional charge.
What Is the Punishment for the First DUI Offense in CA?
The punishment for a conviction varies by the number of times a person has been convicted. The penalties are more extensive when there are multiple convictions.
The first conviction DUI may come with the following punishments:
Summary probation for 3 years
Around $2,000 in penalties and fines
Mandatory attendance in a 3-month drug and alcohol program
Completion of a MADD (Mothers Against Drunk Driving) one-day course
Suspension of the California driver's license for six months (in some cases, the use of an Ignition Interlock Device will allow the individual to continue driving)
Second Offense DUI Penalties in CA
For a
second conviction DUI
in California, the penalties may include:
Summary probation for up to 5 years
Around $2,000 in penalties and fines
Jail sentence ranging from 96 hours to 1 year (average sentence for a second conviction is 45 to 90 days)
Mandatory attendance in an 18-month to 30-month drug and alcohol program
Possible requirement to attend AA meetings
Community service requirements
Ignition Interlock Device installation for up to 1 year
Third or More DUI Offense Penalties in CA
For a third conviction or more, the DUI penalties may include:
Summary probation for up to 5 years
Around $2,800 in penalties and fines
A minimum jail sentence of 120 days
Mandatory attendance in a 30-month drug and alcohol program
Ignition Interlock Device installation for up to 2 years
How Long Are You Held in Jail for DUI in CA?
Those arrested on suspicion of driving under the influence will be taken to the police station. Once there, a blood alcohol content (BAC) test will be taken.
If it is the first charge, they may be released on their own recognizance, awaiting arraignment. However, subsequent charges or an offense that also resulted in a serious injury may mean that bail will need to be posted before release. They will be held in jail until they can do so.
How Long Will the Charge Stay on Your Record in CA?
A DUI charge will stay on your DMV driving record for 10 years. It stays on your criminal record forever unless you pursue legal action to clear it. In California, there is a "washout" period for convictions, meaning they no longer count as a prior. The washout period is 10 years. That means if you are convicted, and then fifteen years later, you are arrested for another DUI, the second would count as a first offense due to the time between the two arrests. The washout period does not apply in some other states.
Is your Driver's License Suspended Immediately After an Offense in CA?
When you are arrested for driving under the influence, your driver's license is taken, and you may be given a 30-day temporary license. You must request a hearing with the DMV in the county where the arrest took place to contest the suspension. If you fail to have a hearing and the temporary license expires, your driver's license will be suspended for up to 4 months.
Special situations can lead to an automatic suspension of your driver's license upon your arrest. For instance, if you refuse the BAC test, you will be given a 1-year driver's license suspension without the possibility of getting a restricted license. A charge when you are under 21 years of age can mean a suspended driver's license, but a "Critical Need" restriction may be given in certain circumstances.
What is an Ignition Interlock Device?
An ignition interlock device (IID) is a breathalyzer device connected to your vehicle's ignition that measures the alcohol level in your breath before allowing you to start the car. If your blood alcohol content (BAC) is above a preset limit, generally between 0.02 and 0.03 percent, the IID will prevent you from starting the car.
To pass the test, you must blow into the device and wait for it to measure your BAC and determine if it is within legal limits. You may be required to periodically re-test while driving or when exiting your vehicle once started in order for it to stay running.
As of January 1, 2019, if your first DUI offense does not involve an injury, you may restore your full driving privileges following an arrest by driving with an IID for 6 months. Without installing an IID, the license suspension period is four months. Another option is receiving a 30-day suspension and then obtain a restricted license, which allows you to travel exclusively to work, school, a drug/alcohol treatment program, and/or medical appointments.
Is a DUI a Felony or a Misdemeanor in California?
If you're arrested for a DUI, you might be charged with a felony or a misdemeanor. In most cases, it will be a misdemeanor charge. However, if you are being charged with a fourth DUI in 10 years, it is an automatic felony DUI charge.
There are other reasons why you might be charged with a felony, even on your first offense. When the incident results in "great bodily injury," the charge can be elevated to a felony. It doesn't matter if the great bodily injury was caused to a passenger in your vehicle or someone in another car. Another reason you may be charged with a felony is if a previous DUI conviction was a felony. If someone is killed, you may be charged with a felony as well.
What Is the Bail Amount for a DUI in CA?
The bail amount can vary. Things like your blood alcohol level or your prior convictions can have a bearing on the bail bond that will be needed. It is very likely that bail will be set at $10,000 on the lower end, but it could be as high as $25,000. If you caused bodily injury to another person, there is a chance that bail will be set at up to $100,000.
Can You Pass a Background Check After a California DUI Conviction?
If you are convicted, it will most likely show up on your background check. However, an arrest without a conviction may not show up. You can seek an expungement to get a charge or conviction removed from your record as well.
Is a DUI a Traffic Violation in California?
In California, DUI laws are considered part of the state's vehicle codes. In regards to your insurance and the DMV, it is a traffic violation. However, a charge will be handled in criminal court.
How Do You Get a DUI off Your Record in CA?
In California, to clear your DUI conviction from your record, you can seek an expungement. If it's granted, you can legally say you have not been convicted of the crime.
Can a California DUI Affect Getting a Job? Are There Career Implications?
A conviction can definitely have career implications. Many companies will not hire people with convictions, especially if the job involves any driving. You can also be restricted from working for the government or for obtaining certain certifications and professional licenses. For those charged when they were young, it can be detrimental to their college careers.
What Is the Difference Between a DUI and a DWI in CA?
DUI stands for driving under the influence. Some jurisdictions may use the term DWI, driving while intoxicated. Both mean that a person is suspected of driving a motor vehicle with drugs and/or alcohol in their system. In California, it is called a DUI.
How Much Does Car Insurance Go Up After a California DUI?
Getting a DUI can be quite costly, but the exact changes to your premium will be dictated by your insurance company. If you have been charged, it is a good idea to check with your company about any increased rates that may apply.
Can You Expunge a DUI in CA?
A conviction can be expunged. A Orange County DUI attorney can help file the necessary paperwork, and you will need to have successfully completed your probation beforehand.
Do First-Time DUI offenders Go to Jail in California?
Upon being arrested, you will be taken to jail, even if it is your first offense. First offenders do not generally have to post bail and may be released under their own recognizance within one to two days of the arrest. Jail time is not usually given as a punishment of a first offense unless there are extenuating circumstances.
Our premier Orange County DUI attorney, Randy Collins, formerly prosecuted hundreds of drunk driving offenses, providing him with priceless insights about the inner workings of the criminal justice system. Often, prosecutors do not fully divulge their intentions or goals during settlement negotiations or jury trials.
They may charge you with driving under the influence, reckless endangerment, and several other things to try and strike a deal for just a DUI. Although it is impossible to know exactly how a prosecutor will go about trying to convict an alleged drunk driving offender, having a former prosecutor represent you could give you the edge that you need to have your case dismissed.
Expect the Best
Why We're the Right Choice
Over 45 years of Collective Experience

Thousands of Cases Successfully Handled

Former Deputy District Attorney

Impressive Track Record of Results

Highly Respected by Peers and Clients

Free Initial Consultation
Quality Criminal Defense at the Next Level
Our hard work and dedication have created a reputation that precedes us, and you will need every advantage available when your freedom is on the line.
A Winning Record
Always Pursuing the Best Possible Result
DUI - 0.12% BAC Not Guilty

2nd DUI with Collision No Jail Time

Felony DUI Case Dismissed

DUI with a Collision No Jail Time

Felony DUI Prison Sentence Significantly Reduced